Want to turn more viewers into followers?
It all starts with your PROFILE!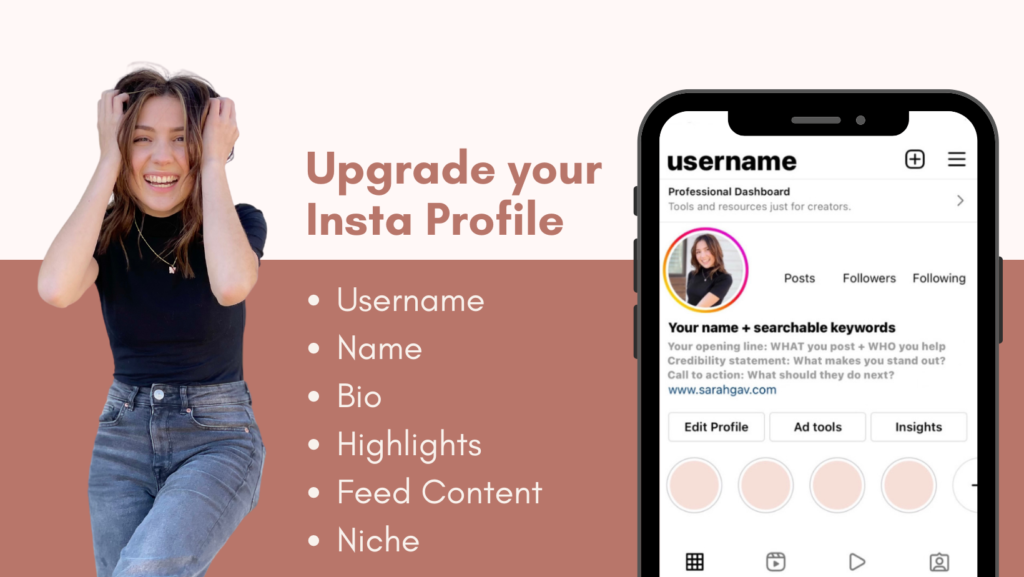 A better profile = more of the RIGHT followers
Your profile is not only the first thing that people see when they click on your page, but it's also fully searchable.
It's crucial to set up your profile for success!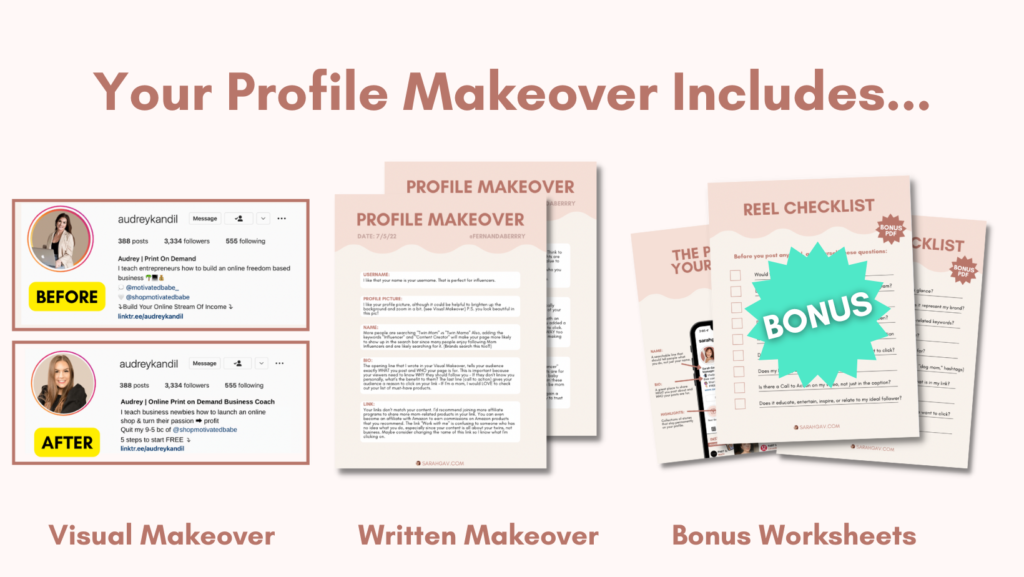 A new bio (re-written by me) to help you attract more of the right followers on Instagram
A personalized review of what's doing well on your profile and what needs some work
FREE bonus worksheets for your profile and Reels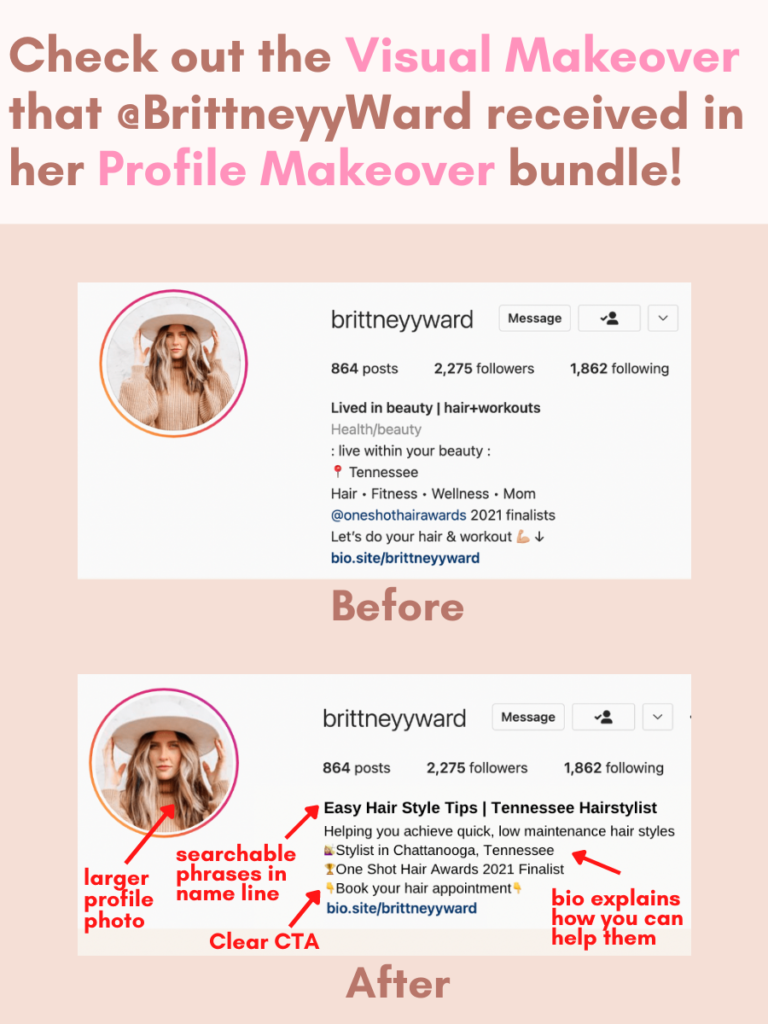 The next step to gaining followers
Take your account optimization even one step further and let me get hands on with your Instagram account!
I will give you my personalized strategy and ideas to level up your profile and attract the right audience.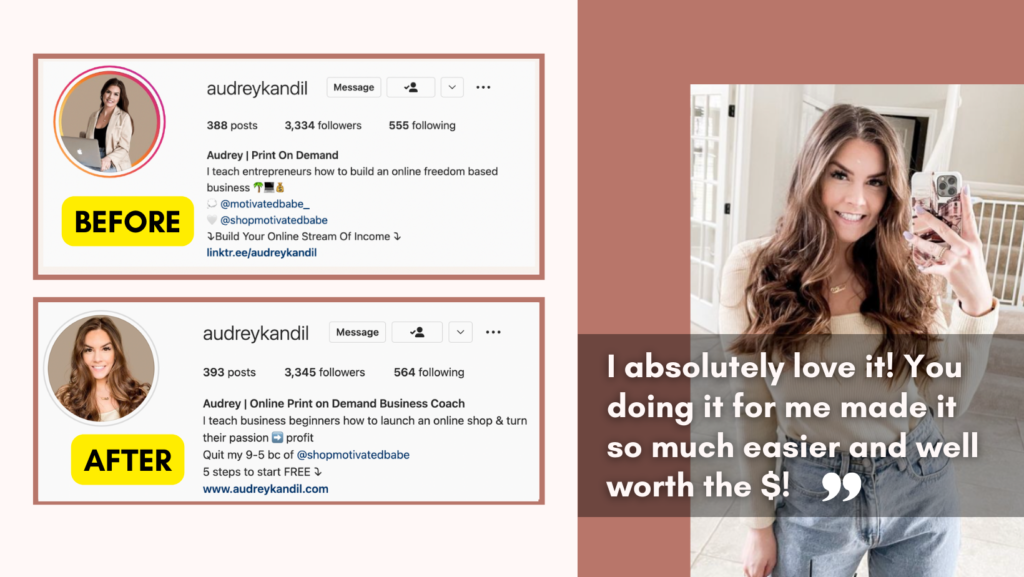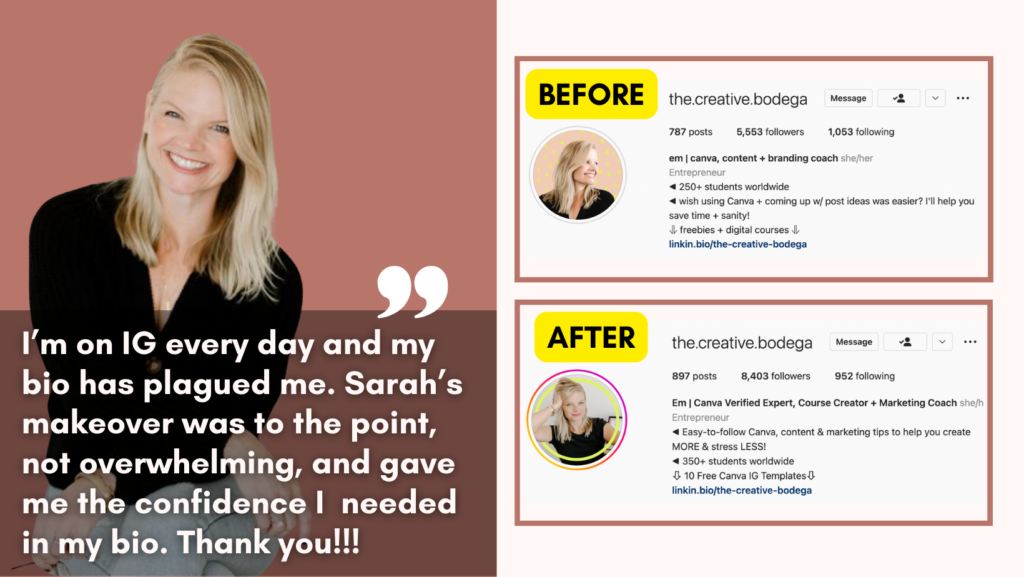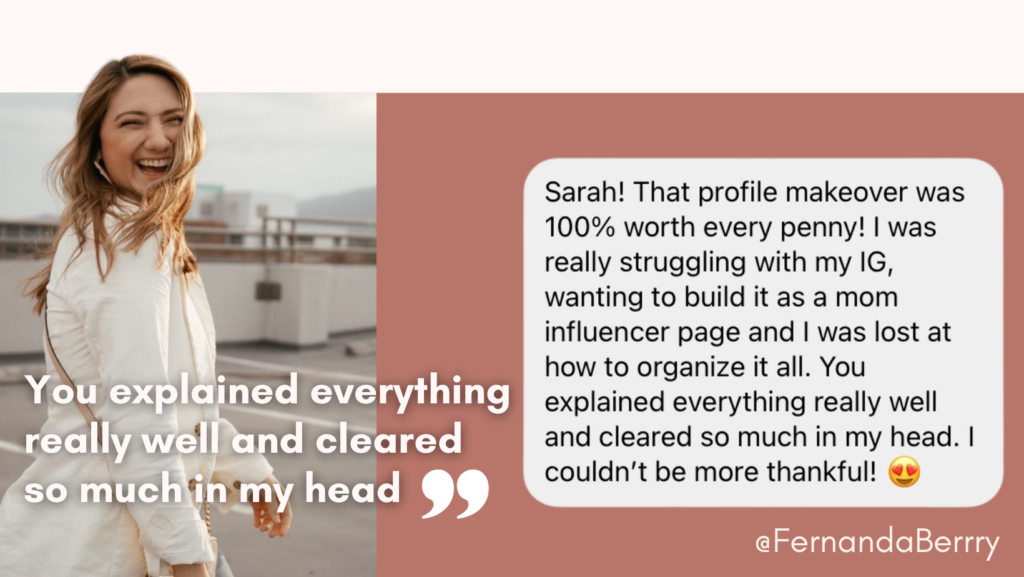 I will…
Re-write your name & your bio to make sure that your profile is optimized for success
AND I will provide you with a written review of what's doing well on your account and what needs some work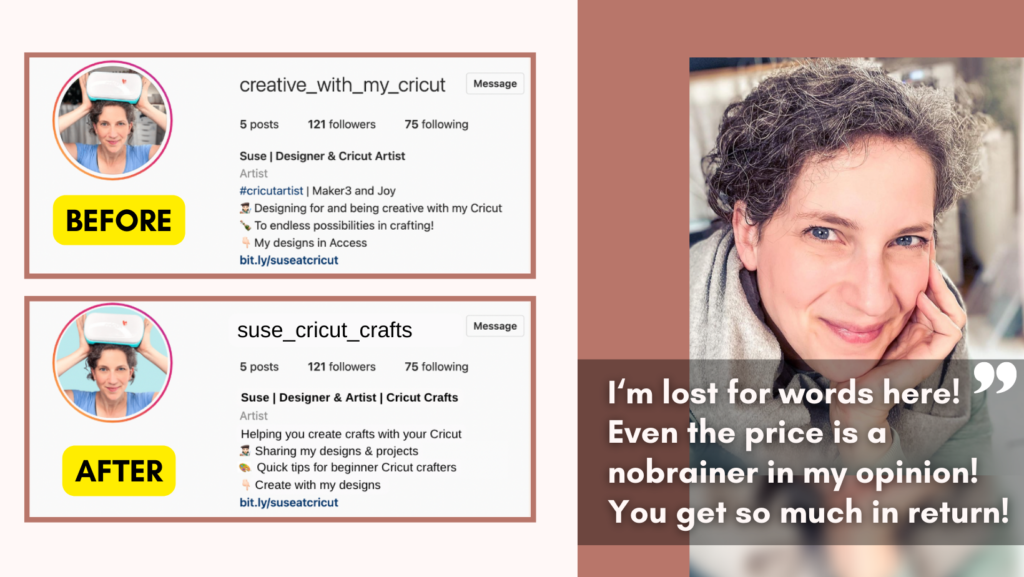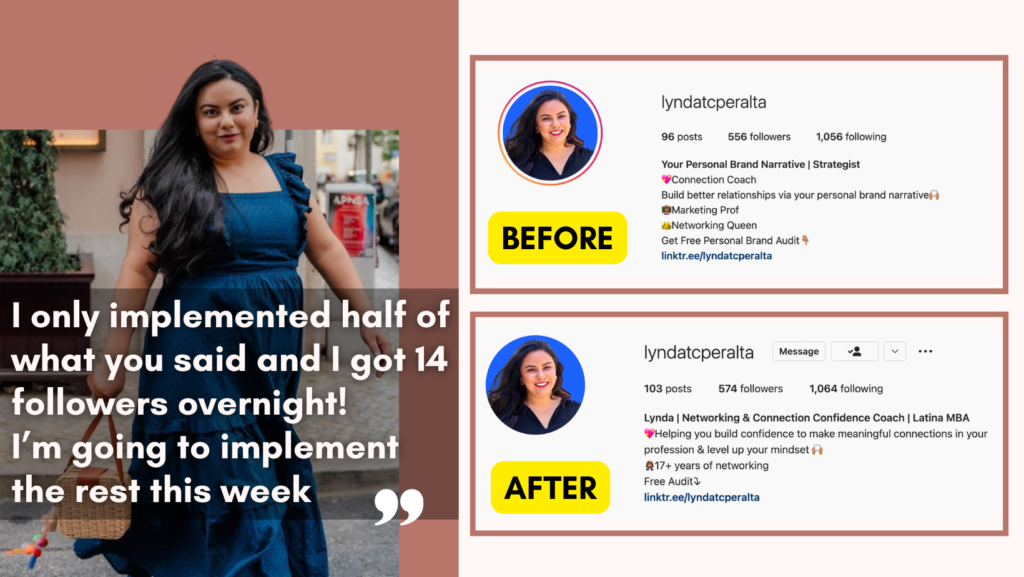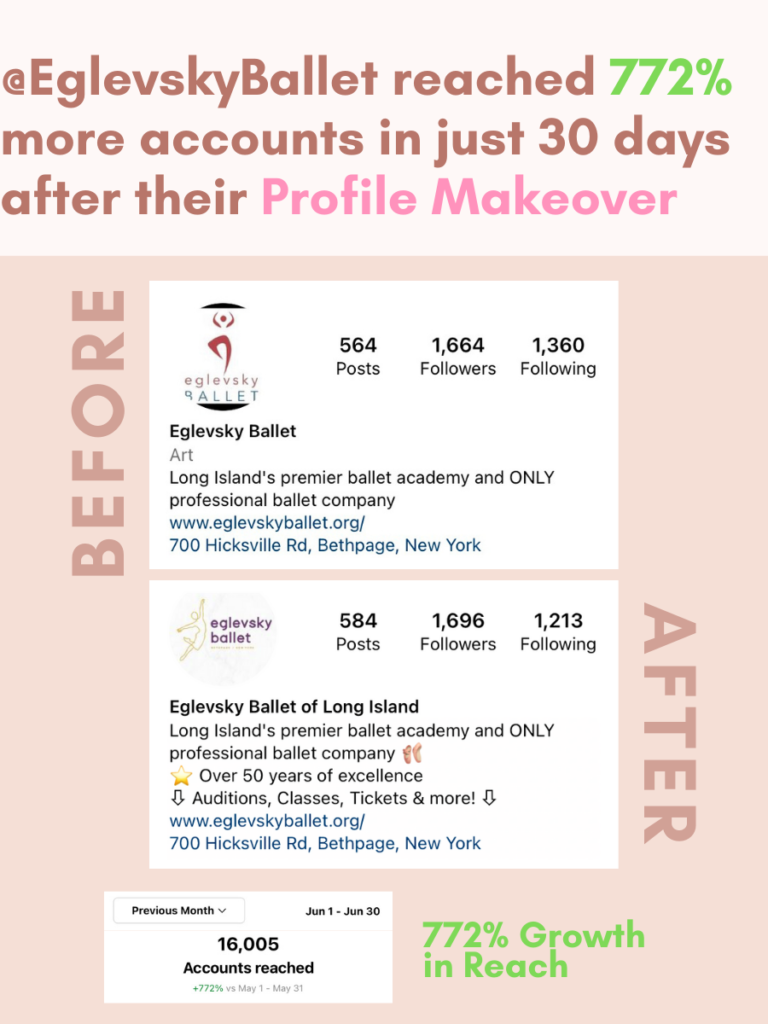 Your profile is the first thing they see!
Make sure it's set up to attract!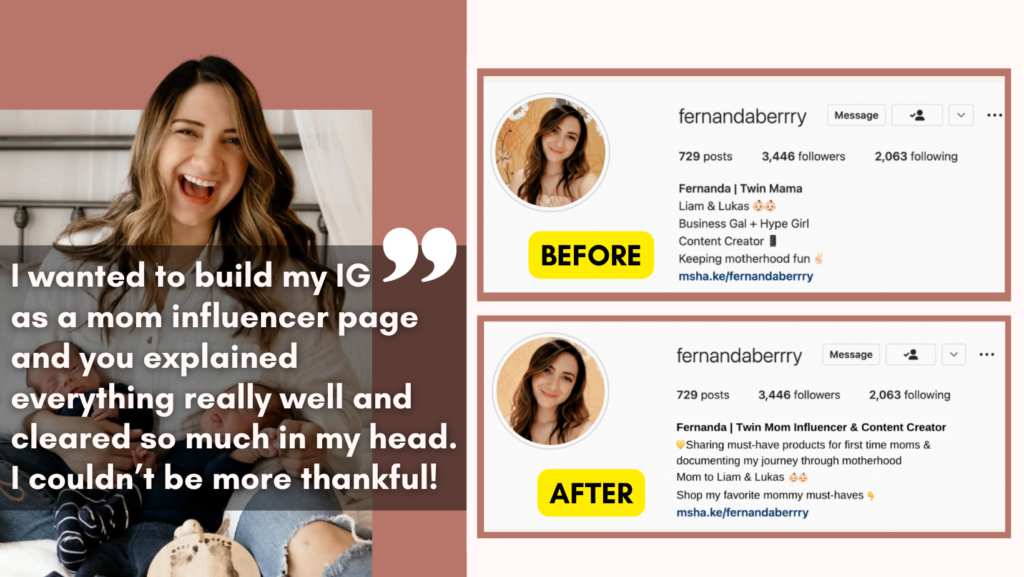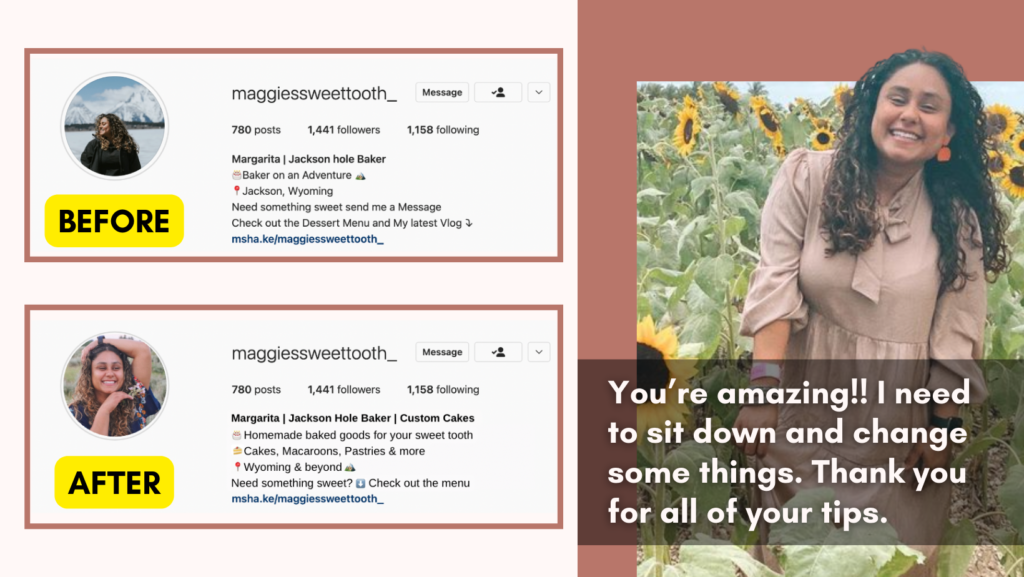 You deserve better results on IG
And giving your profile a much-needed upgrade, is the best place to start!
You'll get a personalized profile strategy for just $65! Such a small investment that if implemented, can result in a huge return on your Instagram growth.