Are you struggling to find enough time to post on Instagram?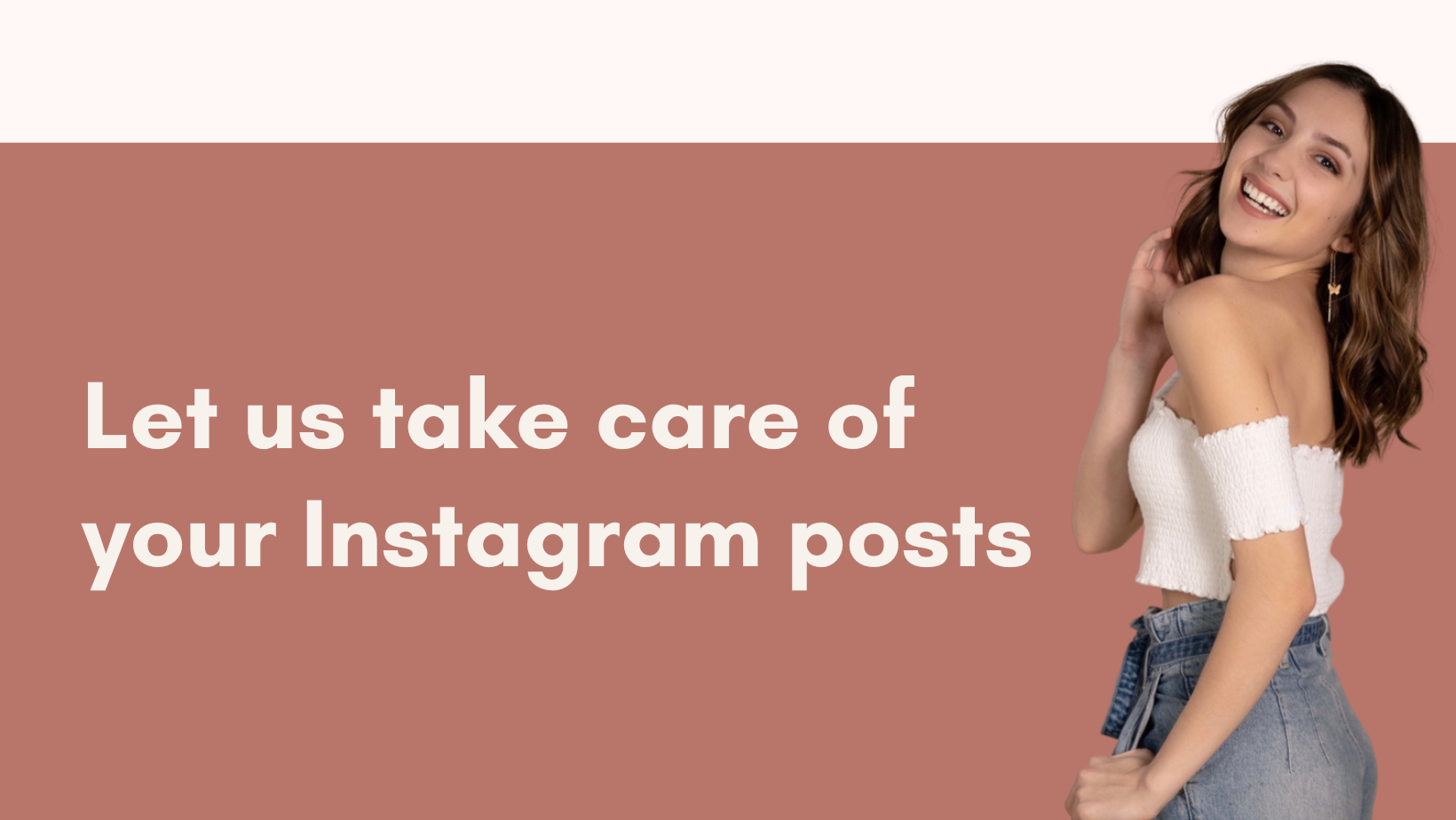 Is this you?
You have no TIME to post
You have no idea WHAT to post
Your posts are not attracting the RIGHT audience
Your posts are not generating new sales
Then it's time to invest in a Social Media Management team!
Stop wasting time without seeing results
Our team can help you see
Increased reach: We can help you increase your brand's visibility and awareness on social media, making sure that your page is seen by your target audience.
More website traffic: By creating engaging and relevant content, we can drive traffic to your website, newsletter, offers, etc. increasing the chances of conversions and sales.
Improved engagement: Our team can help you build meaningful relationships with your followers, encouraging them to engage with your brand and share your content with others.
Stronger online reputation: By monitoring and responding to customer feedback on social media, we can help you build a positive online reputation and address any negative feedback.
Higher customer retention: We can help you build a loyal fan base by creating engaging content that keeps your followers coming back for more.
Competitive advantage: With our social media expertise, we can help you stay ahead of your competition and remain relevant in an ever-changing digital landscape.
We have helped many businesses just like yours, see substantial growth and reach on social media after just a few weeks of working together
Pricing:
Social Media Management may include:
Videos created & edited every week
Graphics created & edited every week
Content posted onto your social media platform(s)
Weekly content ideas + Content Calendar
Captions written for each post
Hashtags and SEO strategy included with each post
Community building – comments, messages, etc
Monthly Insight Report to measure growth
Overall strategy and account setup
2-3 posts/week: Starting at: $850/mo+
4-6 posts/week: Starting at: $1550/mo+
7+ posts/week: Starting at: $2500/mo+
*price varies depending on number of posts, content types, number of platforms, etc.